There are different types of leather used to make shoes, each with unique characteristics that give a different personality and durability to each shoe.
The leather for footwear can come from a variety of animals, including cowhide, pigskin, sheepskin, kangaroo leather, and even exotic leather.
In the footwear industry, bovine leather, particularly calf leather, is the most commonly used type of leather because it is more flexible. So, find out what are the main types of leather used in footwear and their different types of finish.
Suede
Suede is a type of leather, which initially was exclusively obtained from the skin of the chamois, an animal found in the Alps and the Balkans. Today, however, suede is a type of leather obtained from the internal layer of the skin of bovine animals such as cows, goats, calves, or lambs.
Suede is a type of leather that is widely used in footwear and is characterized by its softness to the touch and its velvety texture.
It is important to note that since it is a leather obtained from the internal part of the skin, it is thinner and therefore less resistant.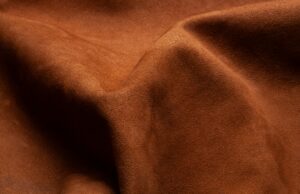 Nobuck
Of bovine origin, nubuck is similar to suede, but is marked by some differences. Unlike suede, nubuck is made from the outside of the animal, and this is the main difference between the two leathers.
To obtain the velvety and matte look that is characteristic of this type of leather, the skin goes through a polishing process. In addition, nubuck leather turns out to be softer and more water-resistant than suede, making it the ideal leather for some types of footwear, such as boots.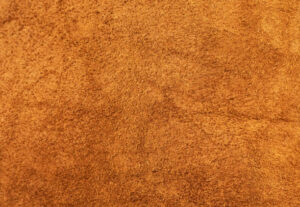 Nappa
Nappa is another type of leather that is widely used in the footwear industry. This leather is of bovine origin, mainly cow or lamb, and is obtained from the animal's upper skin, the first skin of the animal.
This type of leather is marked by its softness and its permeability to air and shine. In fact, nappa is considered one of the finest leathers available, and is used in high-quality products.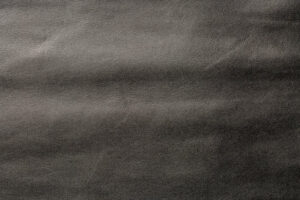 Floater
This leather is of bovine origin is marked by having a natural grained finish, where the grain varies according to the area of the animal. For example, the grain of the spine area tends to be much smaller compared to the grain of the skin from the loin.
This grain finish leads to the product being soft to the touch and having a pleasant feel.
In its tanning process, floater leather receives a large volume of oils, making it more resistant and more durable. This process also allows the leather to be dyed in a wide variety of colour.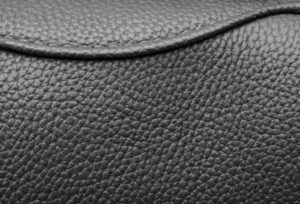 Pull-up
Pull-up leather is actually not exactly a type of leather, but a type of leather finish or effect.
In this case, Pull-up leather is dyed with aniline and finished with oils and waxes to make the leather smooth and soft. Its unique quality is the fact that it has the ability to change colour. With usage and wear it will be possible to see the marks on the leather through variations between lighter and darker areas.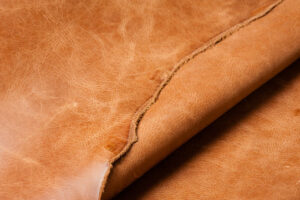 We invite you to take a look at some of these leathers in our "Cow Leathers" collection.